About
Welcome to Privata Rum!
Privata Rum (Private Room) opened in October 2009. The idea is to be an extension and complement to Thörnströms Kök (Kitchen). At Privata Rum, you should experience the same pleasure, but in little more private forms. In Privata Rum, you can entertain your company, treat your clients or celebrate with the whole family. Food and drinks we decide together. Invite to the star party with a personal touch – weekday or weekend, breakfast, lunch or dinner. We are located on Postgatan near "Stenpiren". Near the harbour, Göta Älv, The Opera house, and Göteborgs municipal museum. Give us a call at +46 31-13 20 66 Let us realize your dreams.
My kitchen
Welcome to my kitchen!
Probably you think, like me, that food is not just something you use to quickly refuel energy. Food is life!
The better food, the more enjoyable is life. To make excursions among the kitchen's ingredients and create delights of the table is something that I and my dedicated people will never will be tired of. If this happens, I promise to immediately turn down the sign of this restaurant. Restaurant, anyway. According to the dictionary, a restaurant is a place where you prepare and serve food for payment. Compared to that definition, we are more like an ordinary Swedish cuisine, a vibrant place to hang out, feel good and eat well. Against payment of course, but on the other hand, we can promise you an experience a few miles above the ordinary.
The menu features modern Scandinavian and regional cooking. The wines are carefully selected and work well with the food. There is so much one can do based on our Swedish seasonal products – our beautiful Sweden!
Very welcome!
Håkan Thörnström
More by Håkan
Guest performances and home visits
Håkan Thörnström is pleased to make guest appearances at other restaurants. He has been on guest appearances at Sweden's best restaurants. If you want, he can help create some new ambiance in your restaurant.
Håkan also makes house calls. If you want to brighten up your evening at home or in the company with your own starchef, he can be of service. He offers his unparalleled cuisine and makes sure that your dinner will be memorable – perhaps as a Nobel Party or royal dinner.
Formula
Do you need help with formula in different contexts are Håkans solid knowledge and experience. He has helped Semper with different desserts from Semper baby food jars. Håkan can help with conceptual menus for events, conferences and trade shows. Perhaps your own chef needs a sounding board to create a new menu. Or why not let Håkan make an own brand menu for your company, where the dishes reflect the company's mission and business idea, and where the whole menu reflects your company's image in the market?
Food styling
Even when taking cuisine pictures for advertising purposes or private Håkan can be at your service. He has worked professionally with reputable advertising agencies where he has styled products in different designs and purpose of photography. Customers include Wasa crispbread, Semper, Kling Glass, Dafgård.
Talk+Food Cookery school
In our kitchen at our other restaurant Privata Rum (Private Room), you can gather a few friends, colleagues or clients for an evening of attention school. Maybe it's not quite right to use the word "school". We cook in a specific theme and in the meantime we reveal lots of tips and things that are good to keep in mind to succeed in the kitchen. It's quite easy. Read more»
Lectures
Håkan is not only a good chef, he is an accomplished public speaker as well. Seminars about food, drink and the industry overall, he has had a lot. The Swedish Food Administration and Swedish Fish are various forums where Håkan has given presentations. He prefers to talk about food.
Product
In his profession as a star chef Håkan is experimenting to reach his brilliant composing dishes. He also helps food-producing companies to develop their product range. Do you feel that your company needs to bust the assortment, Håkan can help you gain new impulses and ideas. If you want, he can be at your assistance all the way from preparation to production phase. Call us, lets talk about it.
Contact person
Anne Thörnström, MD anne@privatarum.com
Jonas Wranger, Executive chef info@privatarum.com
Josefine Jönfeldt, restaurant and event info@privatarum.com
Work with us
We are always interested in creative employees with joy and passion for the restaurant trade. At Privata Rum, we work with event and catering and major feasts. Want to join our team and think you fit with us, please send your resume to info@privatarum.com. Suddenly, it happens!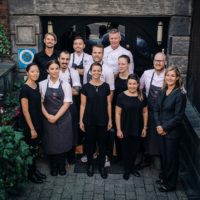 For press
You are free to use below material, but please inform us about it.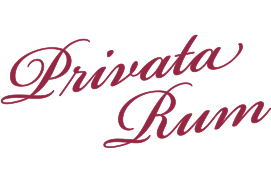 Privata Rum in .eps-format